ATTENTION LIBRARIANS
If you're struggling to find a program to fit your theme, if you are tired of the same program just repackaged, if frustrated with unprofessional entertainers, then you are about to read this page because your answer lies below…
Engaging families that attend the library: Put a Twist of Fun into your reading program.
"They all laughed as I started to twist a balloon but then…
With every twist of the wrist, a swirl of a balloon, and a funny pun uttered, Dale, captivates an audience like a Pied Piper playing a tune.
The audience is swept away by the balloon-twisting choreography; the audience relaxes and enjoys the moment. Tranquility sets in, knowing that a veteran entertainer is behind every twist and joke, ensuring that the unexpected pop will not deflate the fun.
How this show draws more families to the library than other shows.
You'll discover balloons are liked by kids and adults
A never-fail opening or closing show that works for any library theme.
A show that is designed for 5 to 75-year olds.
The comedy, choreography, and interactivity of the Magic Balloon-dude's library show send kids into creative, fun overdrive – which, after all, is the library's mission.
The library silence is broken, with children laughing as they sit, watching Dale's co-star's reaction as Dale inflates a balloon through their head. Making for a priceless moment.
Parents appreciate going to the library and interacting with creative people like Dale. The library and Dale create an experience that makes going to the library fun and educational.
"I just wanted to say thank you again for a FABULOUS program! Everyone is still raving about you, and all are still enjoying the balloons you left for us! – Wendy Asbridge Mokena Public Library.

Click the button now to get a price quote…
---
You Get!
• 45-minute family-friendly show.
• Kids and parents become stars of the show.
• Choreographed balloon routines to upbeat music.
• Professional PA Sound System to ensure a full audience experience.
• Stunning blacklight presentation that wow's an audience.
• Colorful 5′ foot balloon sculptures created on stage.
• The theatrical backdrop setting enhances the audience's viewing experience.
• Colored 8×10 customize poster listing your event details
• A write-up to use for promoting the show.
• Photo Opportunity After the Show where the audience is encouraged to take pictures with large sculptures and share them on social media.
• Library keeps large balloon sculptures to decorate the library.
Twist Of Comedy, Silliness, and Audience Participation
The Art of Inflation interjects fun into an event. Its flexibility allows librarians to use this show for special events requiring a great family-friendly show that gets an audience laughing as one.
This show offers a one-of-a-kind experience where the audience becomes the main focus, resulting in unforgettable memories that will stay with the whole family forever.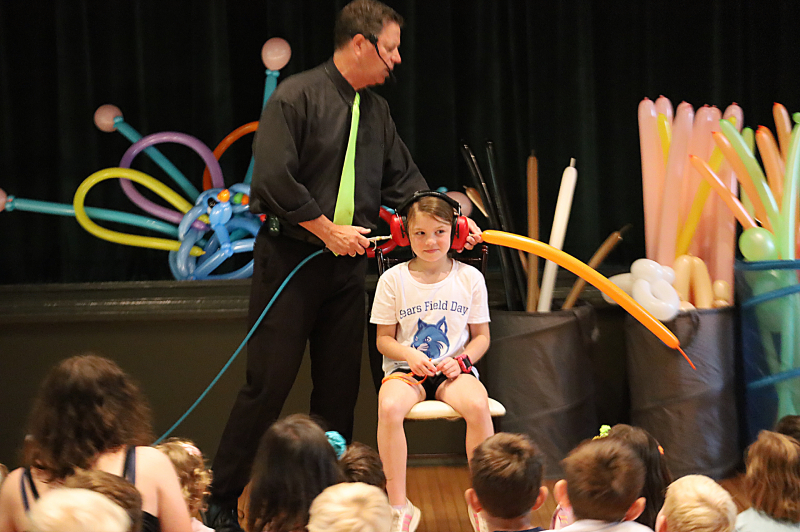 Let us make your patrons the star of the show!
Twisted silliness and creativity are not just left to the kids
– parents are involved too!
You're Planning Now And Can't Wait…
Then Call Now(708) 744-0234
If You Can Flip A Switch, You Can "Wow" An Audience
Turn the house lights off and hear the oohs and aahs from the audience as glowing balloons twirl about the room.
Blacklight works in most environments. It only requires lowering lights, but the darker you can make it, the more dramatic the effect on the audience.
It's All Done For You
This is a completely self-contained, all-ages show. Sound system, backdrop, table, balloons, etc., are included. All you need to do is provide the audience. The program is 45 minutes long and is complete. There are no extra fees for travel, etc.
How To Get This Show at Discounted Prices
I encourage you to send a message on your listserv to coordinate with other libraries. You will get the fees reduced because you are networking and creating a joint event.
Schedule two or more performances, and the fee drops. The programs do not have to be at the same location, merely coordinated with another library on the same day.
Experts tell their Experience Working with Dale.
The results tabulated give Art of Inflation an overall rating of B++.
++ Over All Rating: We actively survey librarians and ask them to rate the show Art of Inflation and its booking process. We then assign a letter grade to the responses. Questions on cost, marketing materials, booking process, youth services needs, and program quality are ranked.
The Show is awesome and super engaging!"
– Natalie Djordj, Green Hills Library.
"You presented a very enjoyable program, and I thank you for that. I've already had parents/grandparents comment that it was a nice program, that it was something different and how much their kids enjoyed it. We put the balloon sculptures in the library and they have been attracting lots of attention from the kids." — Cathy Watts, Highland Branch of the Lake County Public Library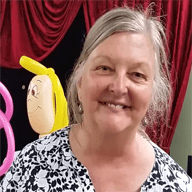 "Amazing balloon show and incredible figures!"
– Mary Bannon, Lisle Public Library.
"Dale promoted our program during his show!"
– Carol Daumev Gufjhr, Lake County Public Library, Merrillville, IN.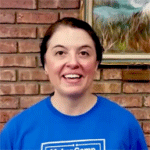 "The parents loved the show!"
-Montserrat Inglada, Whiting Public Library
"Audience loved Dale and we are booking him again next year!"
-Lorie Rohrer, Lake Forest Library – Booked 3 consecutive years!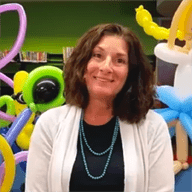 "Wonderfully successfully and brought a lot of people in!"
– Pam Allen, Ela Area Public Library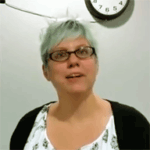 "Amazing attendance, Dale's show packed the room."
-Brandi Smitz, Lansing Public Library
"We got a lot of compliments and would book Dale in a heartbeat!"
– Jen Regan, Manteno Public Library
Why You May Not Get This Show at Your Library
Due to Dale's busy schedule with numerous shows throughout the year and limited availability for the library program, it is crucial to reserve your preferred date as soon as possible.

To secure a date, you can either send an email or make a call to (708) 744-0234. There is no obligation to hold the date, you can simply place a "hold" on it until you confirm it.

45-Minute Show
Audience Participation
Choreographed Balloon Twisting to Music
Sound System, Lighting & Professional Backdrop
Two 5' Balloon Sculptures Created on Stage
Poster & Write-up to Promote the Show
Photo opportunity too!
Click the button...
Fill in the form, and Dale will call you; it's that simple!
LibraryBalloonShow.com is where librarians can find a professional, family-friendly and unique show that generates foot traffic and books being checked out. Our goal is to provide the highest quality entertainment to libraries resulting in a great library experience.