F.A.C.T.S..: Art of Sharing and Caring was created by Dale Obrochta, an entertainer, artist, and father of two boys whose passion is entertaining, educating, and working with kids as a positive role model.
Like so many parents, Dale has the constant battle of how to teach two siblings the importance of friendship, sharing, and caring. From personal experience, this father knows behavior and values carry over into relationships, school, and later in life.
3 Question to Consider
Are you looking for a program that is both fun AND has educational value?
Would this program help your community?​
Do you have books that kids can read about friends and make new friends?
If so, this just might be what you are looking for this year. Give your community an unforgettable show with an unforgettable massage.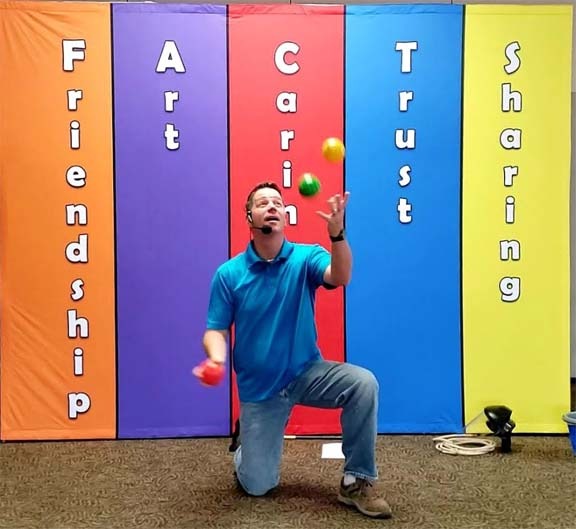 Children Will Learn:
• How to make new friends 
• Friends come in all shapes and ages 
• Sorry, it doesn't always make things right
• The power of words / Think before you speak 
• New friends can work together to overcome obstacles
• Trust is earned and not just given
• And Much Much More! 
The Art of Sharing and Caring F.A.C.T.S show uses:
Balloon Sculpting
Juggling
Magic
Rope Twirling
Team Building
Fifteen volunteers will star in the show as they help promote the message of friendship, caring, trust, and sharing.
Don't Worry About Audience Age
The F.A.C.T.S. program has been successfully given in school shows with audiences K-8th grade.  Learning about friendship is not limited to age.